With the ever-versatile trends in beauty and hair care. A fresh, crisp color job is the next big thing to give you that fresh, young, vibrant and beautiful look.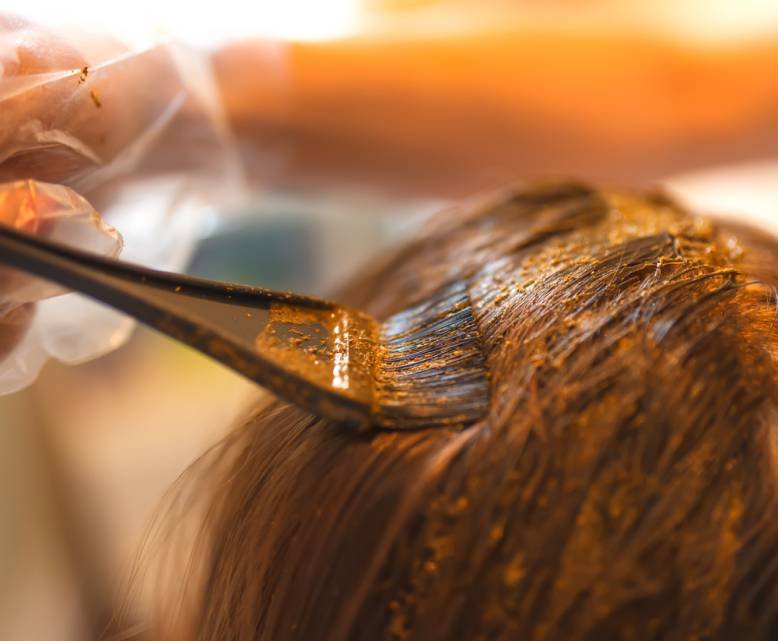 Consider it the predicament of the modern-day holy grail of beauty and femininity: you are eager to try something different, thrilled to get out of your comfort zone and keep up with the season's Ombres hair color mania. Is all this starting to sound familiar?
However, the idea of sloshing your scalp in crude toxic substances present in regular chemical hair dyes is just beyond fathoming. It's a proven fact that regular brands tend to damage your locks leaving it lifeless, limp, dry and prone to breakage when used for a significant time as noted in Style Caster.
Fortunately, you don't have to withstand and tolerate these chemicals and endure that foul smell emanating from them! Thanks to a new alternative, gentler and natural or organic hair dyes.
Why organic hair dye is the way to go
The organic brands similar to vegetable hair dye is obtained from natural ingredients such as herbs and their usage is quickly becoming the holy grail of alternative natural coloring trends all over the world.
It is considered safe due to the absence of harmful chemical substances such as ammonia, formaldehyde, parabens among other toxic ingredients which are considered too harmful to the general health of people.
Additionally, the alternative use of natural organic hair dye as compared to regular ones minimizes exposure to toxic substances that may increase health problems.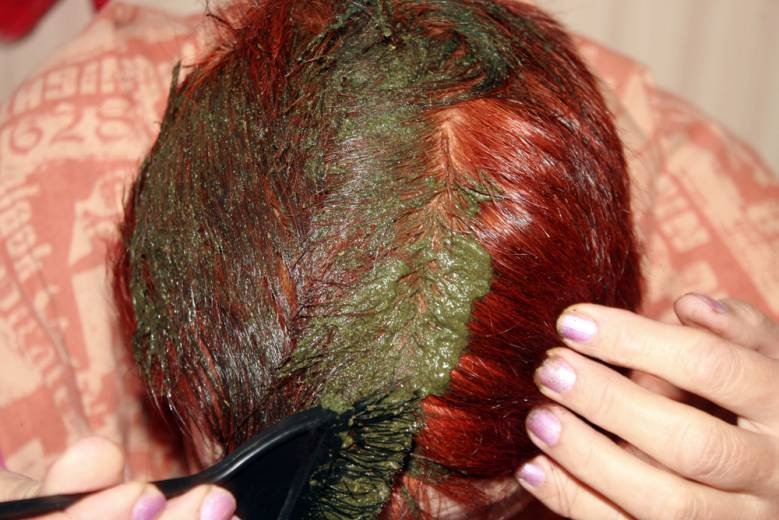 The different varieties of herbs offer a wide range of colors as noted in Wikipedia which includes:
Indigo or black walnut-black and darker colors
Chamomile and calendula- lead to darker blonde
Teas made from black tea or hibiscus flowers
Henna and the various derivatives produce a dark orange-reddish hue.
Organic brands in contrast to the adverse effects of conventional one leave the hair softer shinier.
Overview
simply because a product is labeled as organic does not necessarily mean that the constituent ingredients are truly organic.
Mastery gives a detailed outline of how organic products are approved on a national list by Eco-Cert and Soil Association among other organic certification boards and the potential loopholes these products are allowed into the markets.
Not all organic dyes are safe, different brands contain different ingredients. Simply because a product is labeled organic on the front label doesn't mean it is.
However, experts offer a piece of in-depth advice on the products that could be safer and truly organic as advertised on the front label. These include Good Housekeeping, Mastey and Eluxe Magazine to enable consumers to make the best choice when selecting the best organic hair care product
What to do if you want organic hair color
For those who live life and love beauty, henna and ayurvedic herb-based organic brand maintain your hair, giving it that lusty, luxurious naturally beautiful color as suggested in hennasooq.
Tips to achieve that coveted color hue from henna-based organic dyes as noted in hennasooq and heavy beauty include:
Henna stains: use a pair of gloves and mix the ingredients in a bowl.
The ingredients you add or mix matters. Depending on the darkness of the results you aim for, you can opt to use black tea, coffee, walnut extracts or ground cloves instead of just water.
Ensure that you obtain the freshest and 100% pure natural henna powder and herbs
Mix the ingredients in the right amounts to develop the best recipe
For smoother application, ensure that the mixture is applied on damp hair.
Moisturize your locks, because just like all other brand henna and herbs can have a drying effect.
Let your coloring treatment last up to 48 hours to oxidize and settle
To maintain the color, use co-wash and shampoo bars as regular shampoo can be harsh and strip off the color.
Types of organic henna hair dyes
Pure red henna is only found in red. The final color that will result from using it is dependent on your original hair color, duration of time the henna stays and the liquid added.
Henna based organic brands work on all hair types but only offers a darkening effect rather than lightening it.
Henna offers a variety of color shades as noted by Simple life mom which include natural henna, brown henna, mahogany henna, and red henna.
These types of hennas will have different impacts depending on your natural hair color as noted in Heavy beauty.
Blondes gets becomes brighter orange-red
Brunettes acquire Auburn shades
Black hair gets red highlight which is not easily noticeable unless in the sun
And if it was was once chemically dyed, the color from henna will be unpredictable
Other ingredients such as indigo powder and hibiscus are used to enrich mahogany tones and enhance the redness of pure henna.
Advantages
Ensures retention moisture
The absence of harsh chemical substances in organic hair products ensures that your locks moisture is retained within its cortex. They only affect the outside cuticles, unlike conventional dyes which penetrate deep into the shaft, stripping the moisture.
Strengthens and conditions
The natural ingredients present in nourishes the hair leaving it full-bodied, lusty, vibrant and softer. Heavy beauty, suggest that henna-based ones are good options for people with type 3&4 hair since it makes it easy to manage frizzy curls.
Moreover, the availability of other organic products specifically for conditioning and strengthening your hair is an added advantage of ditching chemical-based products live healthily, love and embrace beauty.
Safe for sensitive groups
The fact that they are obtained from plants, they are generally considered safe for use during pregnancy, for cancer patients, people susceptible to allergic reactions and also for dyeing eyebrows.
Gray hair coverage
Organic hair dyes do not provide permanent gray coverage but rather blend the gray to form a darker color. This is because they can't penetrate through your strand's shaft to alter the texture from inside.