Okay, so what are split ends? The answer is simple. They are the breaking or rather splitting and fraying of the hair shaft.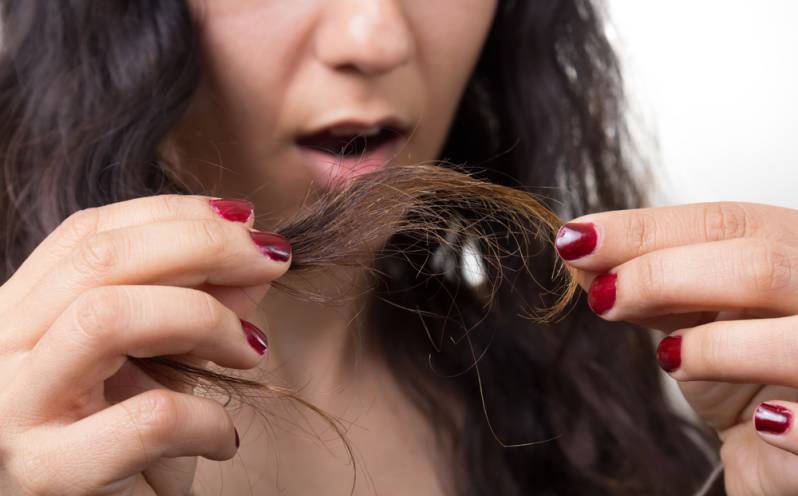 According to home remedies, this splitting is scientifically known as trichoptilosis and is a result of excessive exposure of hair to mechanical, thermal or chemical stress causing the wearing out of the protective layer of the hair shafts.
Unfortunately, most of us don't have a swarm of beauty experts at our beck and call to ensure our hair is and remains in mint condition.
Granted, sometimes we just get so caught up in life that we forget to take care of ourselves, for instance, hair, leading it to lack of moisture and proper nourishment.
How can you tell that you have split ends? It's pretty simple, if you take a close look at the tip of your hair, you are likely to notice cracks and splits along its shafts.
Causes
Split ends occur as a result of a damaged cuticle, which is the outermost protective layer of hair thus making it vulnerable to breakage and splitting.
1. Heat
Excessive use of heat styling tools causes the lack of moisture and minimize the time within which you have to go get groomed. If you must use heat styling tools, always incorporate heat protection creams before exposing your hair to heat.
2. Chemical hair products
Products with high amounts of chemical ingredients e.g. bleaching dyes tend to penetrate the hair shaft weakening the outer protective layer causing it to dry out quicker, leading to split ends.
3. Over-shampooing
Over-washing with shampoo strips all the essential moisturizing oils. Instead, you could opt for dry shampoos or scalp conditioning only.
4. Using a brush to detangle
Brushing it while detangling will cause it to break off or splitting at the ends. Instead, use your hands to carefully detangle it using your fingers and a boar bristle brush. Also, you can opt to add an essential oil such as coconut oil to your strands and then gently detangle it.
5. Health and genetics factors
Scientifically, trichorrhexis nedosa is responsible for causing the shaft of your hair to become thicker or weaker than normal, leading to easier hair-splitting and breakage notes Medline plus.
Additionally, an iron deficiency, hypothyroidism or excessive amounts of ammonia in the body system as a result of other health condition may be responsible for causing split ends.
Home remedies and treatments
How can this problem be remedied? Here are some of the best ways or remedies to deal with the problem:
1. Trimming
Sad, right? If the ends are already split, it may be too late to fix and reverse the situation. You could cut off part of the damaged sections and just start over and remember to take better care of your tresses this time or better still save enough to get yourself a swarm of beauty expects!
2. Make essential oils your best friend
Coconut oil is the Holy Grail for all things DIY home remedies, from hair to skin. Okay, these are the only two I can think of but am pretty sure you have a stash of lists with all remedies coconuts.
Again, coconut oil is the best for preventing breakage and split ends.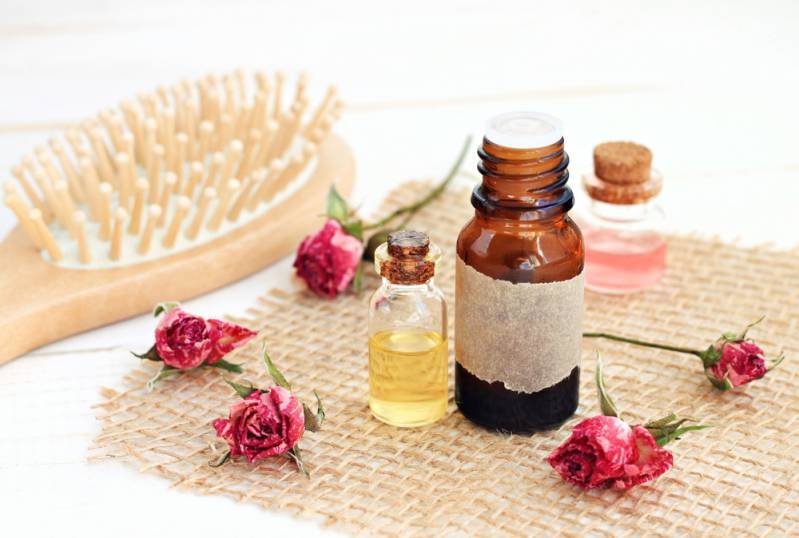 Other best essential oils with supernatural powers in dealing with split ends include olive oil and Brazilian nut.
And better still, you could use these oils to deep condition your dry and split hair by simply warming the oil and applying it to your scalp and wash it after some time.
3. Hair Masks
Incorporating them into your care regimen may just be the best hair treatment to consider.  These masks penetrate through hair shafts, therefore, restoring protection; and after rinsing off them, you could apply a cream or leave-in treatment.
4. More remedies treatment for split ends
Sometimes trimming as a means of control is not always the best and only solution especially if you want to grow long hair. Instead, you could opt for home remedies to restore it to its perfect state as noted home remedies.
a). Egg mask
Eggs are a rich source of proteins and essential fatty acids. Our hair, on the other hand, is primarily made up of protein.
An egg mask strengthens follicles, smoothens hair –reducing detangling and best part reinforces the resistance to breakage and split ends.
You can apply this treatment mask as often as possible.
What you need: an egg yolk, 2-3 tablespoon of olive oil/almond oil and 1 tablespoon of honey.
Mix up all the ingredients and apply it to wet hair, leave it for 30 minutes before rinsing it off and shampooing it.
b). Hot oil deep condition
A hot oil deep condition is good for restoring moisture and controlling split ends. Regular deep conditioning with moisturizing oils and natural masks leads to be healthier.
All you need to do is heat some essential oils (olive, coconut, almond, castor) in a water bath and massage into hair and scalp. Let the mask stay for 30 minutes to 1hr, then shampoo it as usual.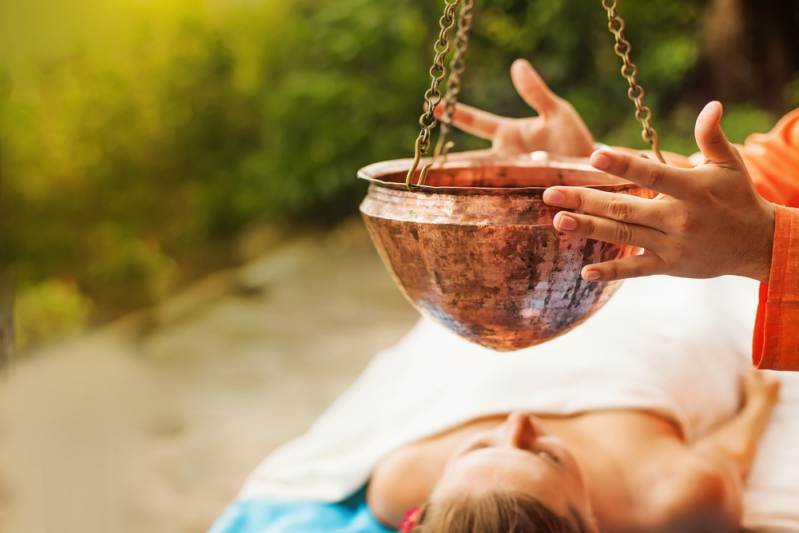 c). Mayonnaise hair pack
A mayonnaise mask is the best hair treatment for damaged hair, is popular for nourishing, softening, preventing split ends and making it shiny.
All you need is a cup of mayonnaise which is applied to wet hair, left to sit for 10-20 minutes before rinsing it off and shampooing it.
Okay, so it will smell bad for days, but the smell will eventually go away.
You can use this mayonnaise mask once or twice a week.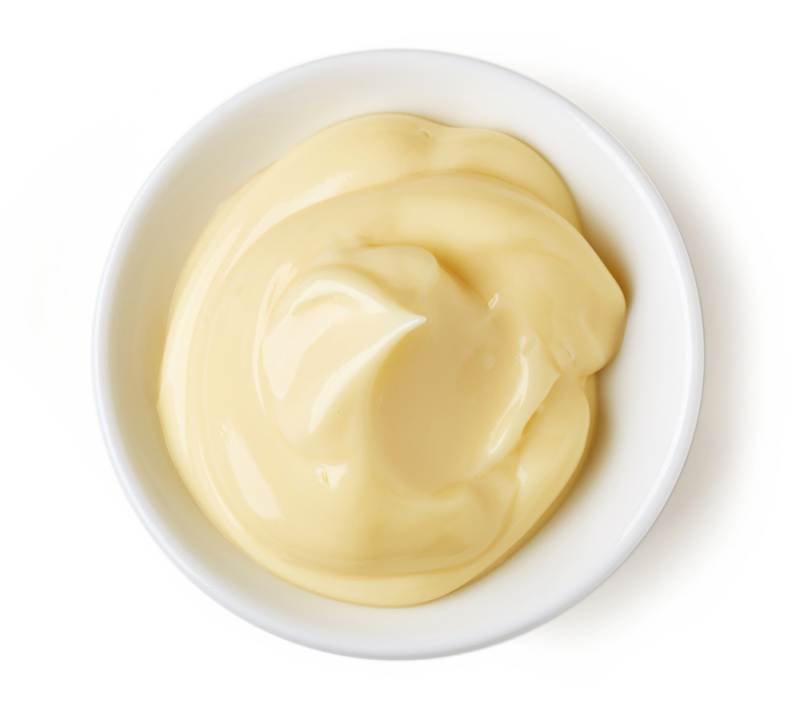 d). Beer
Beer is also perfect for controlling split ends and provides some nutrients and sugar to our hair.
And that not all, it's also a good conditioner and adds shine and volume.
And yes, the smell goes away when your it dries. I know no one would want to walk around smelling like they spent the night in a bar.
To use this remedy, wash and shampoo your hair, as usual, apply flat beer using a spraying bottle, spray the beer over the mid and end sections while it is wet or damp, leave it for 3-5 minutes before rinsing it off.
You can do this once or twice per week.
e). Banana hair mask
Bananas are rich in natural oils, potassium, zinc, iron, and vitamins which makes them perfect for restoring moisture and elasticity, reducing hair breakage, softening, a repairing damaged one and enhancing manageability.
What you need: 1 ripe banana, 2 tablespoons of plain yogurt, lemon juice, and some rose water.
Mix the ingredients and apply them, leave it for 30 minutes to 1 hr before washing it off. You can repeat once or twice a week for the best results.
Tips to fix and prevent more split ends
When it comes to our hair, split ends are just dreadful! There is nothing more unrewarding than having to deal with them.
However, there are a couple of measures you can take to return it to its glorious healthy nature notes style caster.
Consider your heating tools: cheap heat tools tend to overheat with time thus causing damage to the outer layer of your skin, which leads to split ends.
Use wide-toothed combs: wide-toothed combs used for detangling after conditioning prevents your hair from breaking as compared to brushing  it after a towel
Mind your hair: reduce color treatments, highlights, perms and use of heating tools. If you want it to become healthy once again, it is important to reduce this, there is no way around.
Use leave-in conditioner: this is because it adds extra protection as compared to conditioners that you have to wash out
Make split end trimming regularly: Regular trimming ensures that your hair is protected from them. So, if you are trying to grow healthier hair, frequent trims should be a priority to prevent the split to travel up the shaft and cause more damage.