Every woman wants a closet full of body flattering outfits to bring out all her sultry curves. You know clothes, that cling and accentuate her silhouette and flatters her best features while conceals her not so favorite features.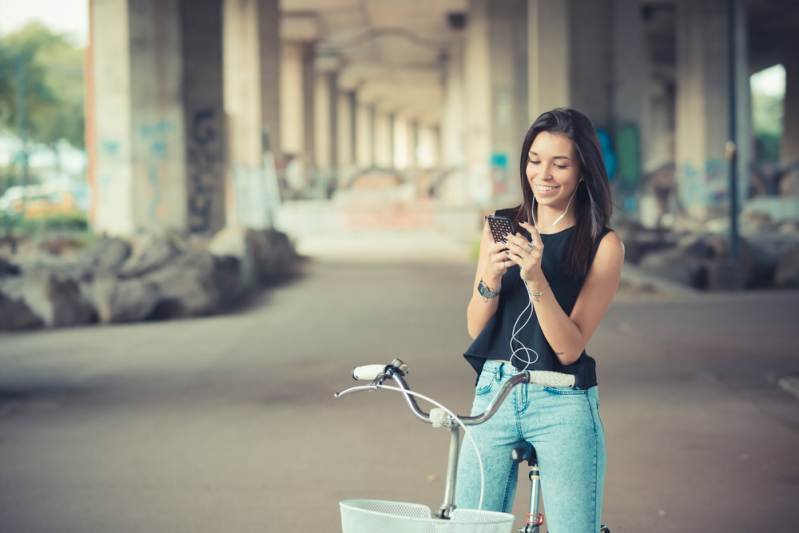 While there is a myriad of fashion advice going around, it's vital to understand your body shape to choose what best works for you and flatters your best features.
Remember that no two body shapes are identical, so what works for one type may not work for you.
 Straight body shape features
How to know if your body is rectangle, banana, pencil or straight?
The rectangle shape is one of the most common among women especially if you consider factors such as age, delivery of a newborn or adding a few extra pounds.
You are a straight one shape if
The width size of your bust is approximately similar to the size of your hips
Your midsection is not very defined
Your bust may be small to medium, generally have a broad back
Proportionally slender legs and arms with a small behind.
While you have a straight torso, your goal is to create an optical illusion of a curvier silhouette body.
Dressing tips and tricks
The biggest challenge for this shape is enhancing the femininity and accentuating their best features; arms and legs.
Because the rectangle body shape is already well-balanced, it makes it easier for one to be adventurous and play with a variety of fashion trends.
As a straight body type, the main concern is dressing to create some sultry curves as well as draw attention to your best features.
Pants
When it comes to pants, the banana shape a.k.a straight has a myriad of opportunities to choose from in the fashion world.
The variety of bottom silhouettes can range from simple straight narrow pants to wide and flared designs. Choosing wide-legged or flared pants that slightly flow at the bottom creates the illusion of curvier silhouette notes plus style.
To accentuate a flat bottom of this body shape go for pockets especially the ones with flaps, patterns, seems to give that illusion of a fuller bum and hips. However, if you are dealing with patterns go for wider patterns as they add more volume compared to smaller patterns.
Skirt
If your style is full skirts with a wide waistband or just a simple a-line skirt, good! Because these are awesome for making one appear curvier.
Tight skirts can also work well as they highlight the curves that you already have
Upper body
To create perfect curves for the pencil-shaped body, go for textured fabrics and styles that have details. The aim, in this case, is to create curves by flattering bust and narrowing your waist.
Wrap tops, surplice tops (faux-wrap tops), deep scoop-necks and v-neck tops draw the eye downwards thus giving the illusion of a perfect waistline, enhance your bust and lengthen your neck.
Go for designs that have volumes such as frills, draping, paneling to flatter your rectangle shape especially the bust and neckline.
Accessorize, use belts around the waist to give you a defined waistline.
Tucking in blouses and tops can also be used to give you a curvier defined look.
Dresses
When shopping for dresses for the straight body shape, consider your best features which are your long, lean arms and legs.
This gives you the ability to extend your wardrobe possibilities and look for attires that will accentuate your great legs, give that illusion of a perfect waistline.
Dresses that cinch directly below the waistline or have an empire waist are a perfect pick as they will emphasize on your waist and lengthen your legs by creating the illusion of a higher waistline.
Go for dresses that naturally flatter your balanced body shape- straight lines or vertical and seams lines
Opt for styles that have a shape creating effects such as ruching or princess seams as well as asymmetrical stripes or feminine details like the ruffle on a classic cardigan
Fashion Do's and don'ts
If you have this body type, there a variety of options to choose from when it comes to fashion, the best part about it is you can become adventurous and just a tweak here and there and ta-da! From a straight body type to an hourglass or triangle shape. It all comes down to skill and mastery of your body shape
Go for wrappy, high waisted dresses that flow from the waist to add femininity and give the illusion of defined curves.
Go for non-clingy garments because these only accentuate the H-body shape making you look boxy and boyish.
Opt for structured jackets especially angular to draw attention to your waistline, also jackets that fasten with a belt or sash are perfect for creating the optical illusion of a smaller waistline.
People with this body shape avoid stiff fabrics, boxy jackets, oversized clothing especially pants and loose tops, double-breasted jackets and dropped waists motes style angel.
Go for solid colors to define your shape, you can opt for a jacket or sweater where you put a darker color over a lighter color to create the illusion of a slender waist.
Garments that cling to your midsection are not the way to go as they will only emphasize the lack of definition in this region.
Medium and high necklines are also great choices for individuals with long necks.
Best Diets
The straight body type is a common figure among skinny people. When these individuals gain weight it's usually in the mid-section hence the term skinny fat. Which can be problematic as it makes them more susceptible to heart diseases and diabetes.
An ideal diet for the rectangle body shape should include complex carbs such as millet, fresh fruits, vegetables, and healthy fats.
A general diet tip is to always fill your plate with non-starchy vegetables, lean proteins and fiber-packed whole grains note women's health. Hydrate regularly and instead of unhealthy snacks, go for carrots, apples, almonds yogurt or cucumbers.
Best workout routine
As our shapes are defined by genes and nutrition, exercising should be a non-negligible aspect not only for toning your body but also for your general health.
Straight body types can create some sexy defined curves by focusing on weight training to increase lean muscle mass.
Also,  focus on tightening your core by targeting the deep abdominal muscles that pull the belly inwards and the oblique's that cinch in the sides of the waist notes women's health.
Upper and middle back exercising will help un-scrunch a straight body type's shoulders, loosening the frail appearing frame.