Oily hair can be problematic. You have to deal with its greasy appearance, and you have to wash it often as it looks unwashed and dirty. The issue of having oily or dry hair has to do with the sebaceous glands. Just as having underactive sebaceous glands leads to its dryness, overactive sebaceous glands lead to it being. Other contributing factors include a poor diet rich in fats, sugar, and carbohydrates, hormonal imbalances, the use of certain conditioners and styling gels, as well as infrequent wash.
What causes oily hair?
There are a variety of factors that can lead to oily hair. First, the skin, including the scalp may be genetically predisposed to produce excess sebum. Also, hormonal imbalances can lead to this problem. For instance, hormonal imbalances during puberty, birth control in women, or during pregnancy are all instances that could trigger excess oil production in the skin.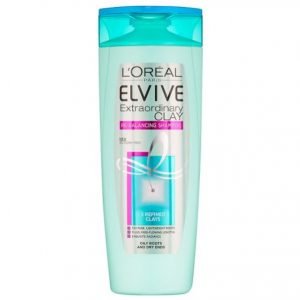 According to Charmaine D'Souza, a nutritionist and health consultant, having a poor diet can also contribute to oiliness. The hair structures are made up of 90% keratin, a protein that is also found in nails. The scalp and the hair need nutrients to support the growth of strong and healthy hair. Nutrients such as vitamin B complex, iron, vitamin E, and protein are essential for its growth and good health. Consequentially, oily hair responds to changes in diet. A reduction in fat intake, carbohydrates, and sugar from the diet can play an integral role in oil control.
Seborrhoeic dermatitis is a skin condition that can lead to an oily scalp and hair. This condition affects the sebaceous glands leading to the overactive production of sebum. Factors such as diet, weather changes, stress, and anxiety can worsen the condition. On the same note, stress and anxiety can be significant factors contributing to oily hair. When you are stressed it may get greasy and sticky.
Shopping for the best shampoo for oily hair
There are shampoos in the market for oily hair. When shopping, look for shampoos that are paraben-free and sulfate-free. Sulfate-containing brands tend to cause frizzy hair, especially in people with curly hair types. Also, sulfate-containing shampoos can damage it if it is colored or dyed. On the downside, shampoos that are paraben-free and sulfate-free tend to come with a higher price tag. The only drugstore shampoos with a sulfate-free formula include L'Oreal Elvive Extraordinary Clay Shampoo for oily hair with dry ends. Also, be careful with shampoos containing formaldehyde, or silicone.
Shop for shampoos containing essential oils such as jojoba, argan, lemon, and tea tree, along with vitamins and minerals such as vitamin C, A, and B complex.
Best Daily Guide team takes a look at some of the best shampoo brands in the market that give you promising results:
1. Avalon Organics Clarifying Lemon Shampoo
What we love about this product is that it contains organic ingredients. The product claims to be paraben and fragrance-free. It does not have harsh chemicals such as sulfates, synthetic colors, and preservatives. Included in the ingredients are lemon extracts, Aloe Vera, and chamomile. These components are good for removing the oil build-up, leaving it clean and fresh.
2. ROYAL FORMULA Pure Argan Oil
This gentle, sulfate-free shampoo is a unique blend of essential oils, including pure Morocco Argan oil, avocado oil, jojoba oil, camellia seed oil, and coconut oil. The product is recommended for both men and women, and for people of all hair types. This shampoo is good for oily hair as it does not over-dry it. Furthermore, the enriching formula strengthens hair, soothes the scalp, and stimulates regrowth.
3. Kerastase Specifique

(Most popular)
Bain Divalent is designed for this problem. The product claims to help regulate oil production, purify the scalp and nourish the hair. The Kerastase brand also contains a range of anti-oil care products that you could use to help control shine.
4. Klorane Dry Shampoo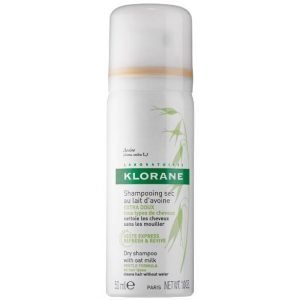 This award-winning shampoo is formulated to regulate oil production. Ingredients included in the product are oat milk, silica, and other naturally absorbent microspheres. It is ideal for all hair types, including sensitive, and dry hair. We love it because it is paraben and sulfate-free. It is also a gentle brand to use.
5. Living Proof Full Shampoo
This is a highly recommended product for people struggling with oily scalp and hair. This sulfate-free shampoo gently cleanses it while at the same time helping with the volume of the hair without making you feel like it is overly dry.
Natural shampoo for oily hair
There are DIY, natural/homemade shampoos that you can try to help control the greasiness. You can try washing your hair using a concoction of green clay and green tea. These ingredients contain minerals that help absorb the excess oil while at the same time nourishing the scalp. Green tea has beneficial vitamins such as vitamin C, D, E, and B Complex. You can add apple cider vinegar to the mixture to help with its pH balance. DIY shampoos made from baking soda, lemon extract or other citrus extracts and whole oats can help cleanse it and in oil control.
Alternatively, there are natural shampoos in the market that you can purchase. Some of the best natural shampoos for oily hair include:
Aubrey Organics Green Tea Clarifying Shampoo: This gentle shampoo is made from organic materials including green tea and nettle extract.
Avalon Organics Clarifying Shampoo: This lemon scented, organically made shampoo contains vitamin E and Wheat protein.
Desert Organics Lemon Tea Tree: A highly recommended product. This shampoo contains tea-tree leaf oil and jojoba oil for dissolving the excess oil, leaving the scalp fresh without over-drying.
Moroccan Argan Oil Shampoo with Restorative Formula: Made from 100% pure argan oil that helps hydrate and removes the excess oil.
Natural Oily Hair Shampoo with Organic Essential Oil Formula – Lavender, Rosemary, Red Thyme and Yarrow: This shampoo is made from essential oils such as rosemary, and evening primrose. The product is great for all hair types and contains no harsh chemicals.
Natural shampoos are highly recommended, especially if you have a sensitive scalp, or have has a bad history with chemicals. These products are gentle and effective in leaving it fresh, nourished, with a great feel. Most of the products listed claim to be 100% satisfaction guaranteed.
Oily hair treatment
Aside from a quality shampoo to help with the oil control, you need to develop a proper diet. Your hair will respond well if you incorporate more fruits, vegetables, and proteins into your diet and drop the sugar, carbohydrates, and fatty foods. Similarly, there are some practices that you need to bear in mind.
Do not over wash it
In a bid to control the greasiness, some people opt to over wash their hair. However, this only aggravates the sebaceous glands triggering excessive production of oil. Whereas it is advisable to wash it regularly, over-washing can lead to lifeless hair triggering an overproduction of sebum. Alternatively, try to wash it about three days a week, once a day. Also, avoid irritating your scalp with too much scrubbing. Be gentle on it and scrub moderately to avoid triggering an overproduction of sebum.
Do not over brush your hair
Similar to over washing, over brushing it exhausts its follicles and can stimulate overproduction of sebum. Also, brushing your hair wet is problematic, as the follicles are vulnerable thereby increasing the risk of hair loss. Dr. Rebecca Kazin, MB and Associate Director of the Washington Institute of Dermatologic Laser Surgery states that over brushing disrupts its integrity, triggering hair thinning, loss, and over-production of sebum in people susceptible to this greasiness problem.
Add aloe vera gel, ACV, lemon juice, or grapefruit juice
You can add aloe vera gel, apple cider vinegar, lemon juice, or grapefruit juice to your shampoo. A few drops of these natural extracts can help in oil production.
Remember to choose your products wisely and develop a hair care routine that is gentle to it. For instance, avoid frequently exposing it to heat by constantly straitening, or drying. If frequent washes do not help, then check out for signs of seborrheic dermatitis. Look out for yellow/oily patches on the scalp, dandruff flakes, and patches of the greasy skin accompanied by flaky white scales, as well as itching. Psoriasis is also another condition to look out for. You should consult a medical practitioner for treatment if you suspect that you have these conditions.
References:
https://www.rd.com/health/wellness/how-diet-affects-hair-and-scalp-health/
Charmaine D'Souza. Kitchen Clinic: Good Health Always With Charmaine, Random House India, 6 Aug 2013
http://www.health.com/beauty/shampoo-oily-hair
https://www.diynatural.com/homemade-shampoo/